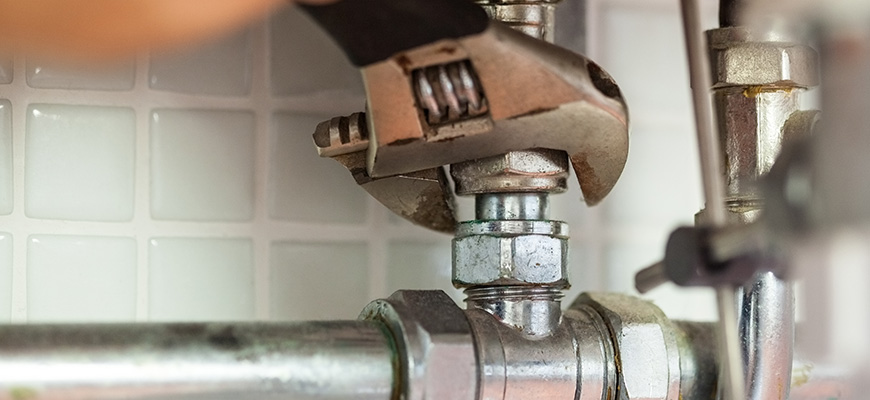 The Experts to Call for All Things Plumbing
Our homes are an interconnected web of water pathways. Whether it is the outside sewer system, the toilet, the shower pipes, washer, or sinks – water travels in all areas of our homes. This intense water network is why we only hire the best journeyman plumbers in the area. We know that experience counts and we want to ensure that our professionals can help you in every plumbing situation.
Sometimes you can handle a small leak or plumbing situation on your own, at other times it is time to call in a professional. Our journeyman plumbers can assist you with the repair and/or installation of:
Water Leaks
Clogged Drains and Toilets
Sewer Line Repairs
Toilet Repair/Replacement
Tree Root Infestations in Sewer Pipes
Low Water Pressure
Garbage Disposals
Water Heaters
Sump Pumps
Plumbing for new construction Bathrooms and Kitchens
Plumbing evaluation and pipe re-location for the remodeling of Bathrooms and Kitchens
Plumbing Experts There When You Need Them
It has happened to everyone at one time or another. A big event is coming up and something breaks or gets clogged. Your time is short and when you need to avoid something as awful as a sewer backing up in your home, you need to call the professionals who will be there immediately.
Our teams of professional journeymen and apprentice plumbers are on call 24 hours a day and 7 days a week. Never hesitate to contact us when you need us – it is our absolute pleasure to serve you and your family. Call us at (847) 526-2706 when you need a reliable and trustworthy plumber to come to your door.