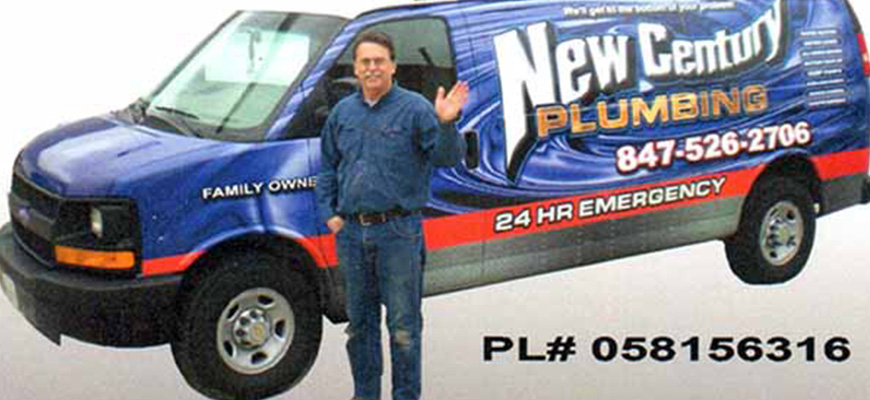 Expert Plumbers You Can Trust
New Century Plumbing proudly provides exceptional plumbing services to Lake and McHenry Counties. No matter what your plumbing issue might be, our friendly team of professional plumbing experts will find a solution and get you back in service. Our skilled, licensed teams provide efficient, timely, accurate service at competitive prices.
We understand the importance of response, and commitment to following through, and feel confident that our consistent service will speak for itself.
If you are looking for high quality affordable plumbing for your home or business then call us today at (847) 526-2706 to schedule an appointment. 24 Hour Emergency Service is available.
Our Plumbing Services
Water Leaks
Clogged Drains and Toilets
Sewer Line Repairs
Spigot Repair/Replacement
Toilet Repair/Replacement
Tree Root Infestations in Sewer Pipes
Low Water Pressure
Garbage Disposals
Water Heaters
Sump Pumps
Ejector Pumps
Plumbing for New Construction
Bathroom and Kitchen Remodels
Pipe Re-Location for Construction or Remodel